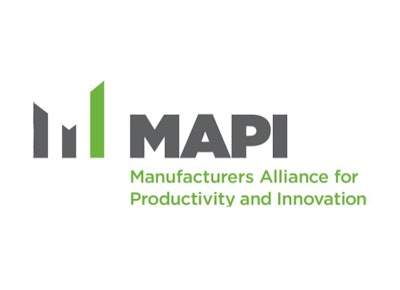 A new analysis of trade data from early 2015 shows a sharp increase in the United States' trade deficit in technology-intensive manufacturing, which likely cost the country thousands of jobs.
The report from the Manufacturers Alliance for Productivity and Innovation Foundation showed the country's trade deficit in that sector rising from $110 billion in the first quarter of 2014 to $143 billion in the first three months of 2015, an increase of 30 percent.
U.S. high-tech manufacturing exports in the first quarter fell by 2 percent while imports climbed by 7 percent compared to the previous year.
Report author Ernest Preeg, the MAPI Foundation's senior international trade advisor, estimated that the deficit represented the equivalent of 230,000 job losses in the U.S. manufacturing sector.
By contrast, the MAPI study found a 24 percent increase in China's high-tech manufacturing trade surplus, which increased from $188 billion last year to $233 billion. Chinese exports climbed by 5 percent while imports fell by 8 percent over that span.
Preeg attributed the data — and a forecast for similarly "grim" conditions in the remainder of 2015 — to the effects of a stronger dollar and to "mercantilist policies by others, mostly in Asia."
He said China's overhaul of its economic strategy is paying dividends, particularly an increased emphasis on technology-intensive manufacturing while labor-intensive production by Chinese firms shifted "to low-wage Southeast Asian nations, such as Bangladesh, Vietnam, and Myanmar."
"In response, the United States and like-minded trading partners need an integrated trade and exchange rate strategy to restore a balanced, multilateral system of trade, which will require strong and sustained U.S. leadership," Preeg said.