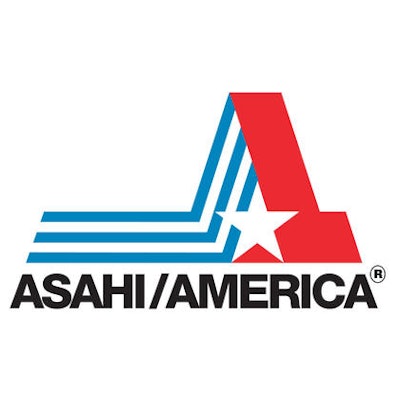 LAWRENCE, MA — Asahi/America Inc., supplier and manufacturer of thermoplastic fluid flow solutions, officially opened its new headquarters in Lawrence, MA on April 23 with a ribbon-cutting ceremony and open house. Guests from across the U.S. and around the world gathered for the celebration.
Asahi/America's chief financial officer, Stephen Harrington, emceed the opening ceremony which included remarks by Asahi/America president and chief executive officer Daniel S. Anderson, City of Lawrence mayor Daniel Rivera, and Koji Fujiwara, president of Asahi Organic Chemical, Asahi/America's parent company in Japan.
During his remarks, Anderson previewed what guests would see inside the renovated 200,000 square-foot facility including corporate offices, warehousing, valve and actuation assembly shops, fabrication, skid assembly, powder-coating, a clean room, and machine shop. He also spoke about the company's goals and intentions for the future.
"We are intensely focused on customer satisfaction. We strive to be innovative, goal driven, and trustworthy," said Anderson. "We will be an asset to our community, we will be a charitable company, and we will respect the environment where we conduct our business."
After the speeches, Harrington, Anderson, Rivera and Fujiwara were joined by Asahi/America's senior vice president of engineering Leo Lester, vice president of information systems Robert McLaughlin, and vice president of operations Richard Link for a ribbon cutting ceremony. Guests were then welcomed inside for an open house.
Asahi/America staff led groups of visitors on tours through the building allowing them a behind-the-scenes look at the manufacturing operations Anderson outlined in his opening remarks.
Founded in the early-1970s, Asahi/America has established itself as a supplier and manufacturer of thermoplastic valves and piping systems, actuation, and fabricated assemblies. Record sales, expanding product lines, and a plan to continue the steady growth of the company dictated the need for a larger facility. Desiring to remain in Massachusetts, the company researched several options for expanding its Malden facility, but ultimately decided to relocate to Lawrence.
The purchase of the Lawrence facility was finalized in March 2014, and demolition and construction began in the spring. Office staff moved from Malden to Lawrence in mid-September of the same year. The movement of stock, machinery, equipment and the remaining staff was completed between November and December 2014.