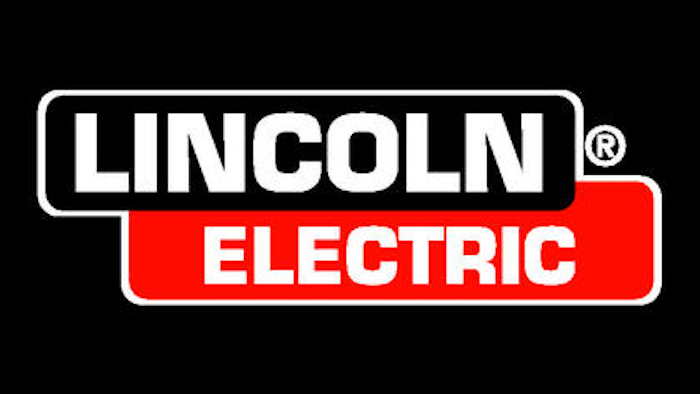 Lincoln Electric is reporting record sales and earnings per share for 2012.
"Our 2012 sales and earnings per share represent the highest in the Company's 118- year history," said John M. Stropki, Chairman of the Board. "We are also pleased to report that we expanded margins, significantly increased return on invested capital and generated record cash flows."
Lincoln Electric designs, develops and manufactures arc welding products, robotic arc welding systems, plasma and oxy-fuel cutting equipment. It also has a leading global position in the brazing and soldering alloys market.
Headquartered in Cleveland, Ohio, Lincoln has 45 manufacturing locations, including operations and joint ventures in 19 countries and a worldwide network of distributors and sales offices covering more than 160 countries.
In announcing its earnings, the company also indicated it would be looking for "attractive acquisitions."
Operating income for Lincoln Electric increased 4.1% in 4Q to $85.7 million, or 12.5% of sales, from $82.4 million, or 11.9% of sales, in the comparable quarter in 2011. Operating income increased 22.0% to $362.1 million, or 12.7% of sales, from $296.7 million, or 11.0% of sales, in the full year 2011.
Sales were $684.6 million in the fourth quarter 2012 versus $694.5 million in the comparable 2011 period, a decrease of 1.4%. Operating income for the fourth quarter increased $3.3 million to $85.7 million, or 12.5% of sales, from $82.4 million, or 11.9% of sales, in the comparable 2011 period.
Sales for 2012 were $2.9 billion versus $2.7 billion in 2011, an increase of 5.9 percent.
"As we head into 2013, we continue to be cautious based on the uncertain global macroeconomic environment," Stropki said in a press release. "We expect to see slower year-over-year overall growth in at least the first half of 2013; however, we remain very confident in our ability to execute our long-term strategic initiatives even in these challenging times."
Christopher L. Mapes, President and Chief Executive Officer added, "We continue to explore attractive acquisitions that will shape our product portfolio and grow our global reach, invest in new product development and expand our global commercial infrastructure. Our continued attention to improvement in operating results and execution of our global growth strategies keep us well positioned to achieve our long-term goals."