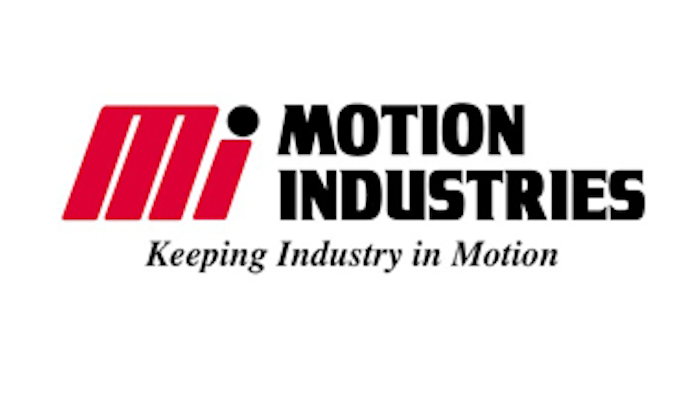 Motion Industries, the industrial arm of Genuine Parts Co. (GPC), had a challenging 2013 as it ended the year down 0.5%, but company executives reported last week that sales rebounded 4% in the first quarter despite the cold and stormy weather and GPC now expects industrial sales to increase 5 to 7% this year.
"Our general sense is that demand in the overall industrial segment is firming up a bit. Still a bit uneven across certain customer and product categories, and then talking with our customers we still hear a bit of cautiousness, but not as pronounced as it was six months ago" said Thomas C. Gallagher, GPC's chairman and CEO in a conference call with financial analysts. "And importantly two important leading demand indicators for us, the industrial production and capacity utilization indexes, continue to be at historically healthy levels. As a result of all of these indicators we continue to anticipate a respectable year from our industrial operations."
Motion's sales were $1.14 billion in the first quarter, which is 32% of GPC's total revenue and up 3.7% from 2013.
"We are pleased to see this improvement in Motion," Gallagher said, according to a transcript of the call as provided by www.seekingalpha.com.
The company's electrical/electronic segment, EIS, saw sales soar 30% in the quarter, mainly due to acquisitions. The Electrical/Electronic Group recorded sales in the first quarter of $180.3 million, which is 5% of total revenue and up 29.6%.
Strategic acquisitions continue to be an ongoing and important part of GPC's growth plan. So far in 2014, GPC has completed three acquisitions including one each for its industrial, electrical and office businesses with estimated annual revenues totaling $235 million. These businesses as well those acquired over the last several periods are performing well, in line with expectations and GPC is encouraged by the growth opportunities for each of them, according to Carol Yancey EVP and CFO.
In January, Motion Industries (Canada), Inc. an indirect wholly-owned subsidiary of Motion, completed the acquisition of Commercial Solutions Inc. ("CSI"), headquartered in Edmonton, Alberta. CSI is one of Canada's leading independent national distributors of industrial supplies, including bearings and power transmission products, complete solutions for drilling rigs and industrial and safety supplies.
In February, EIS, the GPC's Electrical/Electronic Material Group, closed on the acquisition of the assets of Electro-Wire, Inc., which is headquartered in Schaumburg, Illinois. Electro-Wire is a North American distributor and contract manufacturer of specialty wire and cable products with four locations in the United States and primarily serving the telecom and transit markets.
And S. P. Richards, GPC's Office Products Group, has acquired the assets of Garland C. Norris Company, Inc. also effective in February.  Headquartered in Apex, North Carolina, GCN is a regional wholesale distributor of food service disposables and janitorial and cleaning supplies. 
The company says it will continue to seek new acquisitions across all of its businesses to further enhance its prospect for future growth, generally targeting those bolt on acquisitions with annual revenues in $25 million to $125 million range.