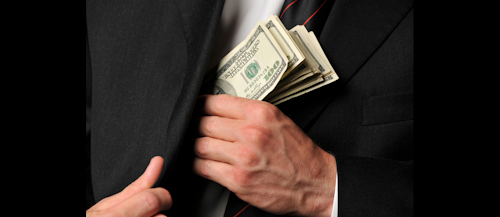 The treasurer of ABB's South Korean subsidiary allegedly embezzled and misappropriated millions as part of a "sophisticated criminal scheme," the Swiss engineering giant alleged this week.
The company said that an internal investigation — launched after the individual in question went missing earlier this month — identified "significant financial irregularities," including forged documents and collusion with third parties to steal funds.
ABB did not name its treasurer in South Korea in a press release, but local police said that a vice president with the surname "Oh" was the suspect.
The Associated Press reported that an executive named Oh Myung-se departed South Korea for Hong Kong on Feb. 4 and that authorities were still looking for the suspect.
The company said that the scandal was confined to South Korea and that the company sought misappropriated funds, legal claims and insurance to help mitigate the damage.
ABB expected the scheme to result in a $100 million pre-tax charge on previously reported 2016 financial results. ABB expects to publish its 2016 annual report on March 16.
"ABB has a zero-tolerance approach to unethical behavior and maintains the highest standards regarding integrity and ethical business practices," the company said in a statement.