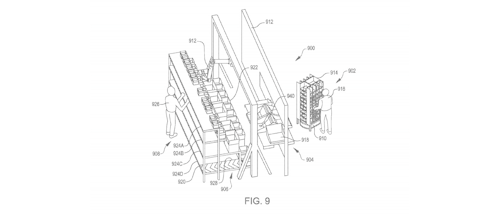 Amazon already deploys thousands of heavy-duty robots throughout its warehouses to lift and carry cargo.
Eventually, the e-commerce giant could also utilize robots to pack individual shipments.
NBC News reports that Amazon was recently awarded a patent for a robotic packing machine.
The patent filing shows a system in which an Amazon employee would load trays on the machine. A robotic arm would then grasp individual items using suction and automatically move them to the appropriate box for shipment.
The system could make Amazon even more efficient as it seeks to keep up with the growing demands of e-commerce, but it could also curb the number of human workers employed in its warehouses.
Reports last month showed that Amazon also recently received patents for two considerably more far-out ideas: a subterranean network of delivery tunnels and a massive distribution airship.