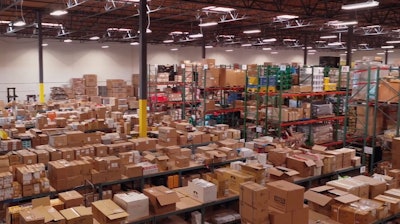 As B2B e-commerce continues to expand, today's businesses are under immense pressure to access crucial products at the moment of demand. Here at Amazon Business, our recent B2B E-Commerce In Evolution Report — surveying buyers and sellers across the US — shows that 38 percent of buyers made more than 50 percent of purchases for their organizations online in 2020. Now, a staggering 96 percent of buyers plan to continue leveraging e-procurement long-term.
With the vast majority of buyers shopping online, closing the gap between increased demand and the arrival of supply in the B2B space is more important than ever. By embracing automation and other advanced technologies, organizations can streamline inventory management, build consumer trust, and anticipate purchase trends.
Simply leveraging e-procurement isn't enough
E-procurement continues to help companies of all sizes evolve, yet every industry faces unique supply challenges as demand soars. The supply chain has been tested by the stresses of the pandemic and procurement leaders are leveraging additional solutions to streamline spending, efficiency, and compliance.
From the private to the public sector, buyer organizations report three key pain points in e-procurement: shipping delays, difficulty contacting sales representatives, and poor product descriptions. These inefficiencies have widened the gap between supply and demand, highlighting the need for immediate solutions.
With 44 percent of buyers experiencing too many supply chain disruptions and shipping delays from multiple online channels, automation is necessary. Many associates are likely wasting valuable time auditing inventory and reordering products that could otherwise be automated with artificial intelligence (AI). Fortunately, technology is evolving to provide better access to a much broader range of suppliers than traditional procurement methods.
An inefficient supply chain has other ramifications, too, including high operational costs. Companies that fail to close the gap between supply and demand will inevitably face significant operational challenges that drain budgets. Additionally, consumer trust is tested when supply does not meet demand quickly and reliably.
As a result, organizations are turning to technology to streamline procurement across online channels, improve the purchasing process, and push their business into the next generation of technological innovation.
Three ways you can close the gap between supply and demand
The key to closing the gap between supply and demand? Streamlining the digital experience. By offering buyers the same fast, convenient digital buying capabilities we've been accustomed to at home this year, you can bring e-procurement to the next level. From automation to artificial intelligence, here are a few ways new technology can help you and your business succeed.
Embrace automation to increase efficiency.
The recent increase in digital demand may cause delays along the manual supply chain, and it's easy to see why. Auditing inventory by hand is time-consuming, can cause replenishment delays, and leaves consumers waiting too long. To address this issue, 56 percent of buyers surveyed in our B2B E-Commerce In Evolution Report plan to invest in automation within the next five years. By automating manual procurement processes and purchase approvals, your business can meet consumer demand faster than ever.
More accurate procurement also frees up employees' time to focus on improving operations, customer service, and business growth. Even better, this technology may empower individual associates to tackle more strategic roles while facilitating cross-team collaboration.
Reimagine your workflow
Reinventing digital workflows across functions is vital to an efficient supply chain. Do you spend too much time on manual invoices? You're not alone. 60% of buyers' organizations plan to invest in digital or online invoices in the next five years. If you manually monitor workflows, something as simple as automating approval workflows can save hours of billable time.
Consider streamlining operations by integrating digital solutions, including purchase order storage, invoice storage, and expense management. Expense management automation involves using analytical tools to make smarter spending decisions. By accurately tracking and reporting on all expenses digitally, you can not only stay within budget, but also maintain compliance and accountability with minimal oversight.
Anticipate supply chain trends with computer vision and analytics.
Beyond streamlining inventory management, advanced technologies like computer vision and analytics can help you anticipate purchase trends. By identifying and processing images or videos, computer vision can help monitor inventory levels to better inform buying trends.
Additionally, AI-based algorithms can identify patterns in data that provide the basis for marketing models and predictive B2B purchasing. Analytics improve long-term forecasting, allowing your organization to better predict inventory requirements and avoid supply chain snafus. Alongside visual data, visual AI also offers the ability to train and make computer vision perform even better over time.
The Final Word
From workflow automation to advanced analytics, businesses can take e-procurement to the next level to close the gap between demand and the arrival of supply. Companies can — and will — continue to leverage technology to succeed in the B2B space.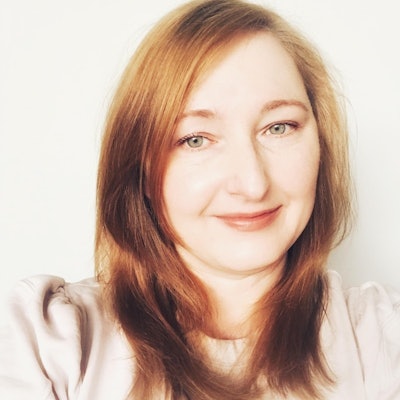 Petra Schindler-Carter, General Manager of Amazon Business Worldwide, enables commercial and public sector organizations of all sizes to improve their procurement with Amazon Business. Petra joined Amazon in 2003 and has been with Amazon Business since launching in 2015. In addition to helping establish Amazon Business' $25 billion global run rate, Petra led the creation of COVID-19 Supplies to help manufacturers deliver more than 200 million essential PPE items to frontline workers and supported the rollout of the Black Business Accelerator to drive equity for Black entrepreneurs. Petra earned her PhD and Master of Arts from Johannes Gutenberg University Mainz.