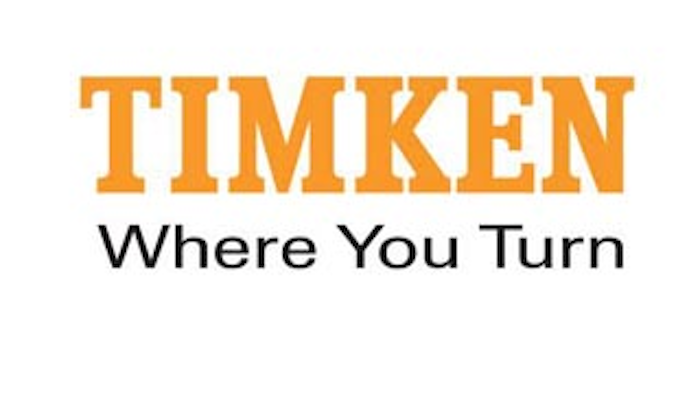 Canton, OH -The Timken Company announces a system that enables Timken authorized distributors to seamlessly link their websites to 3-D CAD models and 2-D drawings of thousands of Timken products at cad.timken.com. The system offers customers access to technical information from Timken and its distributors more easily and efficiently. Timken worked closely with the Thomas Enterprise Solutions Group in the development of the system and piloted it with BDI, headquartered in Cleveland, Ohio.
Using technology developed by Thomas Enterprise Solutions—part of Thomas Industrial Network, Inc.—Timken provided direct access to its engineering drawings for BDI's online customers in the required format. Customers visiting BDI's e-commerce site ( www.bdiexpress.com ) can research and select products, compare prices and complete purchases.
"For BDI, this new process is a home run," said Bill Shepard, vice president for the Midwest region and marketing at BDI. "Previously, we collected data from print catalogs and Excel spreadsheets. Whenever Timken sent us an updated product file, it required a manual review – the whole process often took months to re-synch the data. This new Timken solution provides quick, seamless updates, making us more responsive to our customers."
"Timken engineers worked closely with Thomas' Enterprise Solutions team to centralize information about our products, including detailed technical specifications, and to build a library (cad.timken.com) of 3-D CAD models and 2-D drawings," said Christopher Henson, director of U.S. industrial sales for Timken.
He said that these images can be downloaded quickly in multiple formats by current and potential Timken customers and participating distributors. The system allows engineers to download CAD models to insert into their own designs to ensure an exact fit and make purchasing decisions with more confidence.
"Thomas' new syndication services make it possible for manufacturers like Timken to normalize their data and make it readily available to any of their distribution channels in the required format," said Michael Sprague, director of Thomas' Enterprise Solutions Group.
A complete suite of Timken® bearings and power transmission solutions, including all 3-D CAD models and 2-D drawings, is available at www.timken.com.