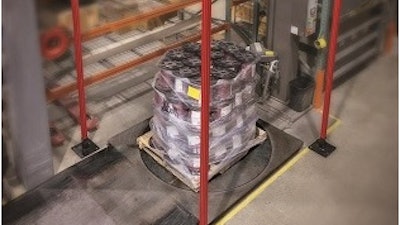 The new iDimension Flex Series is the latest solution for freight dimensioning from Rice Lake Weighing Systems (Rice Lake, WI). This easy-to-install system gives outbound shipping departments an economical solution for integrating dimensioning systems into their processes.
The iDimension Flex provides Legal for Trade dimensions on freight up to 72 by 72 by 96 inches to help shippers ensure they select the correct freight class and receive an accurate quote from their carriers. It can be suspended from a ceiling or installed with a free-standing frame enabling a wide variety of shipping environments to benefit from dimensioning. The flexible install options allow it to be installed above a conveyor, scale or stretch wrapper.
A built-in color camera on the iDimension Flex provides high-resolution images of each shipment before it's picked up by carriers, simplifying any damage claims processing. The iDimension Flex also offers a comprehensive network interface for straightforward integration with existing shipping software and Transportation Management Systems (TMS).