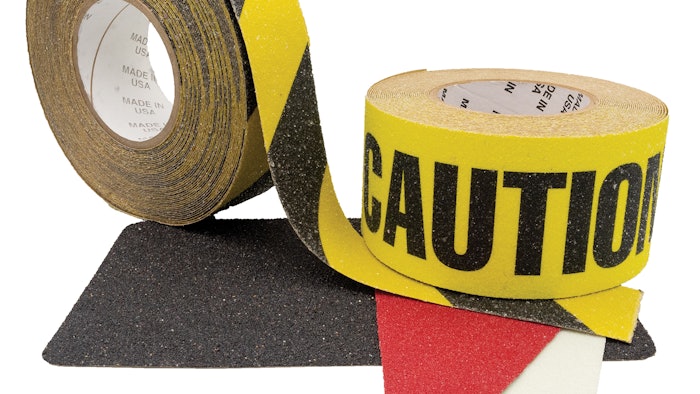 Wooster Products' (Wooster, OH) FLEX-TRED anti-slip tapes look to enhance safety in industrial environments by providing a higher coefficient of friction on the applied surface, whether wet or dry. Features include:
Availability in rolls of various colors, widths, standard die cut shapes, or in custom die cuts to suit specific requirements.
It can be bent over sharp 90-degree angles without fracture, and can be bent repeatedly without cracking or failing to bond. 
Applications can include machinery surfaces, gas/brake pedals, forklifts, mowers, snow groomers, tow motors, forklifts, scaffolds and ladders.
Fluorescent colors and NITEGLOW Glow in the Dark options. 
Resistant to motor oil, detergent, hydraulic oil and UV.   
A useful temperature range of -40 to 220 degrees Fahrenheit.