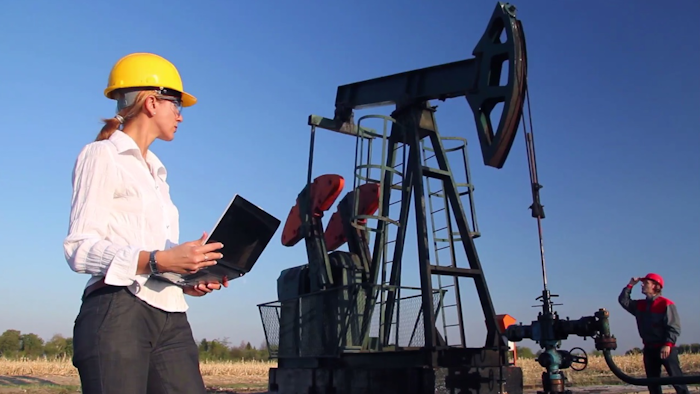 The active U.S. oil and gas rig count continued its decline last week as the country's energy hub in the Houston, TX region is currently assessing damage from Hurricane Harvey — the remnants of which are still dumping unprecedented amounts of rain over the region into Monday.
Friday's (Aug. 25) combined rig count showed a decrease for a fourth straight week, marking the count's sixth non-increase in a seven-week span. Before that, the count had increased nearly every week for 13 straight months.
Friday's count provided by oilfield services provider Baker Hughes showed that the current mark declined by six last week to 940 — which is up 92.2 percent year-over-year and up 132.7 percent since bottoming out at 404 in May 2016.
Oil rigs comprised 80.7 percent of Friday's total.
The U.S. lost four oil rigs last week, moving its current mark to 759. Its count is up 86.9 percent year-over-year and up 140.2 percent since bottoming out at 316 on May 27, 2016.
The U.S. lost two gas rigs last week, moving its current mark to 180. The active gas rig count is up 122.2 percent year-over-year and up by that same amount since bottoming out at 81 on Aug. 5 and Aug. 26, 2016.
The U.S. miscellaneous rig count remained at zero.
Of last week's combined rig count, Louisiana, North Dakota and Ohio added one apiece. Pennsylvania and Texas each lost three, while Alaska, Oklahoma and Utah each lost one.
Canada/North America
Canada's combined rig count rose by three last week to a mark of 217. It lost six oil rigs and added nine gas rigs. Its combined count is up 48.6 percent year-over-year, with its 115 oil rigs up by 31 and its 102 gas rigs up by 40.
Friday's North American combined rig count of 1,157 was down by three from a week earlier. It is up by 522 year-over-year, or 82.2 percent.
Oil Price Update
The price of WTI Crude oil was up-and-down throughout last week, settling lower as producers braced for Harvey's impact over the weekend. After closing Aug. 18 at $48.66, oil opened last Monday (Aug. 21) at $48.89. It fell $1.36 that day to $47.53 but rallied to a high of $48.43 on Thursday before falling as low as $47.06 that day and then rallying to close Friday at $47.87. Oil opened Monday at $47.89 and had already sunk to $46.62 as of 9:35 a.m. CT.