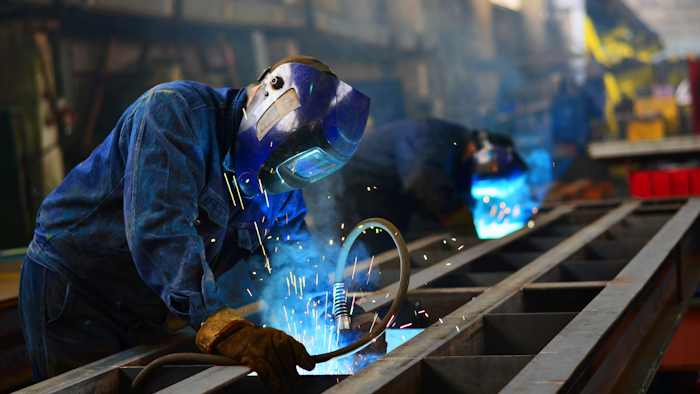 The U.S. Bureau of Labor Statistics released its July employment report on Friday, showing that the national unemployment rate decreased one-tenth of a point to 4.3 percent while 209,000 jobs were added last month, following 222,000 jobs in June and 138,000 in May. July's unemployment rate matched June's as the best U.S. mark since May 2003.
Employment growth has averaged 184,000 per month in 2017, just shy of 2016's average of 187,000.
Of the major working groups in July:
Health care added 39,000 jobs. 
Mining added 1,000 jobs. 
Professional and business services added 49,000 jobs
Food services and drinking places added 53,000 jobs
The industries of construction, manufacturing, wholesale trade, retail trade, transportation and warehousing, information, financial activities, and government showed little change during July.
After losing 1,000 jobs in May and adding only 1,000 in June, manufacturing rebounded in July by adding 16,000 jobs. Durable goods manufacturing added 13,000 of them, while nondurable goods added 3,000 following a 8,000-jobs lost in June. July's manufacturing unemployment rate of 4.0 percent was up 0.6 percentage points from June, but down 0.3 points year-over-year.
Wholesale trade added 6,100 jobs in July, following 10,000 added in June. Retail trade was essentially unchanged, as was transportation and warehousing overall.
The biggest July manufacturing job gains were fabricated metal products (+5,000), transportation equipment (+3,800) and machinery (+2,100), while the biggest losses were in furniture (-1,600) and food manufacturing (-1,000).
Construction added 6,000 jobs in July, following 16,000 added in June. Building construction comprised 5,500 of July's gain, with 5,100 in residential. Residential specialty trade added 2,100. Construction's July unemployment rate of 4.9 percent was up 0.4 points year-over-year.
Mining employment added 1,200 jobs in July, following 6,900 in June. Support activities added 1,300. Mining, quarrying, and oil and gas extraction's July unemployment rate of 4.5 percent is less than half of the 9.3 percent mark it had a year earlier.
Wholesale trade's 6,100 jobs gain in July followed 10,000 added in June and 2,100 lost in May. Durable goods added 3,700 of July's growth, while electronic markets added 1,800 and nondurable goods was essentially unchanged. Wholesale and retail trade's July unemployment rate of 4.8 percent was down 0.4 points year-over-year.
Retail trade added 900 jobs in July, with building materials and garden supply stores adding 5,000
Warehousing and storage lost 2,200 jobs in July, following a loss of 800 in June.
The employment report came three days after the Institute for Supply Management's July Purchasing Managers Index (PMI) had a decrease of 1.5 percentage points from June to a reading of 56.3 percent — indicating continued strong expansion for U.S. manufacturing, albeit at a slightly slower pace.