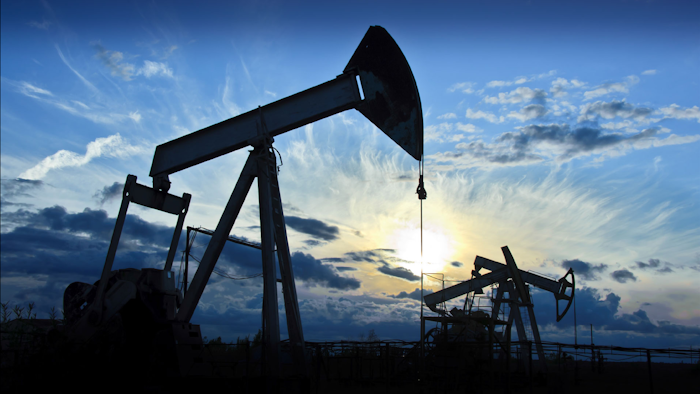 The U.S. active oil and gas rig count — which had been increasing nearly every week for almost seven straight months — appears to be essentially stalled.
The combined count had increased for 23 straight weeks until July 3 — at which point the oil rig count had increased in 34 of the 35 previous weeks.
But this past Friday's (Aug. 4) combined count showed a decrease for the second time in three weeks and a non-increase for the third time in four weeks, showing that the count is more or less stalled after adding 548 rigs since it bottomed out at 404 on May 27, 2016 until this past July 7, with the recent halt starting one week later.
Friday's combined U.S. oil and gas rig count provided by oilfield services provider Baker Hughes showed that the current mark declined by four last week to 954 — which is up 105.6 percent year-over-year and up 136.1 percent since bottoming out in May 2016.
Oil rigs comprised 80.2 percent of Friday's total.
The U.S. lost one oil rig last week, moving its current mark to 765. Its count is up 100.1 percent year-over-year and up 142.1 percent since bottoming out at 316 on May 27, 2016.
The U.S. lost three gas rigs last week, moving its current mark to 189. The active gas rig count is up 133.3 percent year-over-year and up by that same amount since bottoming out at 81 on Aug. 5 and Aug. 26, 2016.
The U.S. miscellaneous rig count remained at zero.
Texas added four rigs last week and Alaska added one. Louisiana lost five and Oklahoma lost two, while New Mexico and North Dakota lost one apiece.
Canada/North America
Canada's seasonal rig count increase halted last week, as it fell by three to a mark of 217. It lost five oil rigs and added two gas rigs. Its combined count is up 77.9 percent year-over-year, with its 124 oil rigs up by 64 and its 93 gas rigs up by 33.
Friday's North American combined rig count of 1,171 is down by seven from a week earlier. It is up by 585 year-over-year, or 99.8 percent.
Oil Price Update
The price of WTI Crude held mostly steady throughout last week. After closing July 28 at $49.71, oil opened last Monday (July 31) at 49.85 and climbed to $50.43 a day later — its highest mark since May 30 — but retracted to close at $49.16 on Tuesday. It stayed level the rest of the week, closing Friday at $49.58. Oil opened Monday at $49.59 and was at $48.89 as of 8:45 a.m. CT.