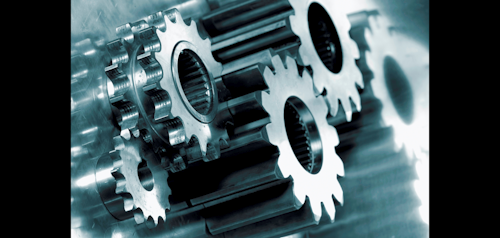 TEMPE, AZ — Economic activity in the manufacturing sector expanded in July, and the overall economy grew for the 98th consecutive month, say the nation's supply executives in the latest Manufacturing ISM Report On Business.
The report was issued today by Timothy R. Fiore, CPSM, C.P.M., Chair of the Institute for Supply Management (ISM) Manufacturing Business Survey Committee:
The July PMI registered 56.3 percent, a decrease of 1.5 percentage points from the June reading of 57.8 percent.
The New Orders Index registered 60.4 percent, a decrease of 3.1 percentage points from the June reading of 63.5 percent.
The Production Index registered 60.6 percent, a 1.8 percentage point decrease compared to the June reading of 62.4 percent.
The Employment Index registered 55.2 percent, a decrease of 2 percentage points from the June reading of 57.2 percent.
The Supplier Deliveries Index registered 55.4 percent, a 1.6 percentage point decrease from the June reading of 57 percent.
The Inventories Index registered 50 percent, an increase of 1 percentage point from the June reading of 49 percent.
The Prices Index registered 62 percent in July, an increase of 7 percentage points from the June reading of 55 percent, indicating higher raw materials prices for the 17th consecutive month, with a faster rate of increase in July compared with June.
Comments from the panel generally reflect expanding business conditions, with new orders, production, employment, backlog and exports all growing in July compared to June, as well as supplier deliveries slowing (improving) and inventories unchanged during the period.
Of the 18 manufacturing industries, 15 reported growth in July in the following order: Plastics & Rubber Products; Electrical Equipment, Appliances & Components; Wood Products; Fabricated Metal Products; Machinery; Chemical Products; Paper Products; Food, Beverage & Tobacco Products; Printing & Related Support Activities; Computer & Electronic Products; Nonmetallic Mineral Products; Furniture & Related Products; Miscellaneous Manufacturing; Primary Metals; and Transportation Equipment. Three industries reported contraction in July compared to June: Apparel, Leather & Allied Products; Textile Mills; and Petroleum & Coal Product.
Last 13 Months
Month
PMI
July 2017
56.3
June 2017
57.8
May 2017
54.9
April 2017
54.8
March 2017
57.2
February 2017
57.7
January 2017
56.0
December 2016
54.5
November 2016
53.5
October 2016
52.0
September 2016
51.7
August 2016
49.4
July 2016
52.3
June 2016
52.8
Most recent 12-months average
54.6
 
WHAT RESPONDENTS ARE SAYING ...
"Orders are strong, and quote activity is just as strong. Gearing up for [a] strong third quarter." (Chemical Products)
"In regard to sales, we have had our best year ever. Demand still exceeds supply in our category. Competitors are investing in capital expansion." (Food, Beverage & Tobacco Products)
"We are having huge sales numbers, and backlog is growing." (Computer & Electronic Products)
"Strong demand for our products has our manufacturing plants focusing on uptime and production." (Nonmetallic Mineral Products)
"Export orders are continuing to strengthen. The understatement is how stable domestic business is as well." (Wood Products)
"Business is very steady, but everyone is waiting till the last minute to place their orders." (Machinery)
"Six profitable months in a row. First time since 2007." (Fabricated Metal Products)
"Starting to see better order entry and planning on turnaround for 2018." (Electrical Equipment, Appliances & Components)
"Business has picked up the last few months, but next month is a bit slower — could be cyclical." (Plastics & Rubber Products)
"Labor shortages are pretty universal, leading to longer lead times through the supply chain. Pricing pressure as community clamors for premium capacity.&quot (Transportation Equipment)