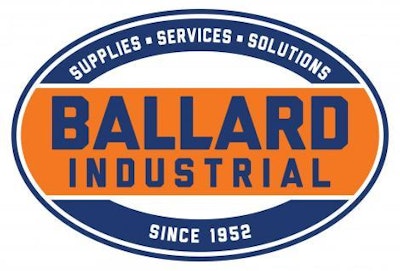 Seattle-based Ballard Hardware & Supply, an industrial equipment and services provider, has rebranded itself as Ballard Industrial.
According to the company, the shift reflects the company's long history of providing marine, manufacturing, construction and industrial clients with an expanded range of industrial supplies, services, and solutions to help their operations run smoothly.
The Ballard News-Tribune quoted Ballard Industrial managing partners Greg Hartje and Doug Freyberg as saying, "For many years now, we have operated as an industrial supply and services company. We've known that 'Hardware' in our name has hindered the perception of our business, particularly as we are expanding into new markets." Hartje and Freyberg are the songs of company founders Lyle Hartje and Jim Freyberg and Lyle Hartje.
A new website, www.ballardindustrial.com, was launched this month.