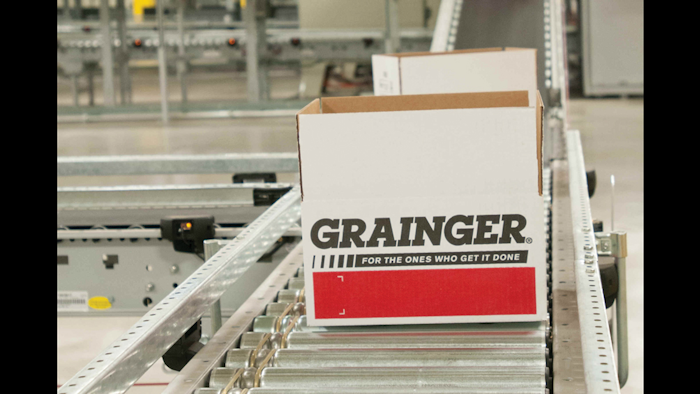 Grainger held its annual analyst meeting on Nov. 11 at its Lake Forest, IL headquarters, where the company recapped its fiscal performance and shared its market expectations going forward.
Grainger said it currently estimates the global MRO products market to be $560 billion, including $146 billion across North America. The company values the U.S. MRO market at $125 billion and estimates its market share at about 6 percent. Grainger does about 79 percent of its total business in the U.S.
Perhaps the most notable part of the company's meeting presentation was regarding its direct, or single-channel online sales forecast. Grainger said its single-channel online platform — which includes Japan-based MonotaRO, Zoro U.S., Zoro Europe and Cromwell Direct — will end up with approximately $1 billion in 2016 sales. That figure is comprised of $600 from MonotaRO (launched in 2000) — of which Grainger owns 51 percent, $400 million from Zoro U.S. (launched in 2011), less than $20 million from Zoro Europe (launched in 2014) and less than $5 million from Cromwell Direct (launched in 2016).
Grainger said that it expects its online-only business to double to $2 billion in sales by the end of 2019. It estimates the company's single-channel has had 30 to 35 percent growth in 2016 to more than $1 billion, and forecasts 2017 growth of 25 to 30 percent to $1.3 billion.
As part of Grainger's e-commerce investment, the company said enhancements to its website registration process have resulted in a 50 percent improvement in conversions in 2016. It's re-tooled AcklandsGrainger.com website is also on track to launch in Canada at the end of the year.
In its Q2 earnings report shared July 19, Grainger said e-commerce represented 46 percent of its total sales for the first half of 2016, up from 40 percent in the first half of 2015.
In Grainger's Q3 earnings report shared Oct. 18, the company had total sales of $2.6 billion, up 3 percent year-over-year, while profit decreased 3 percent to $186 million.
Grainger was No. 3 on Industrial Distribution's 2016 Big 50 List with total sales of $10.0 billion in fiscal 2015.