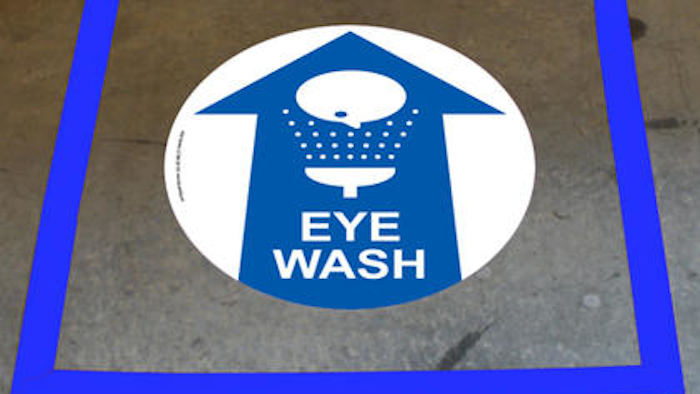 Wake Forest, NC - This floor marking kit from Insite Solutions includes three pre-cut of red Superior Mark floor tape, with a convenient puzzle cut miter that makes installation quick and easy. For enhanced visibility, add the floor sign to the kit. This kit helps employees to know where eye wash stations are located before they need them. Pre-cut Floor Marking Kit comes with:
two 36" strips of Superior Mark.
one 24" center strip of Superior Mark.
puzzle cut edges that seamlessly fit together to form a box shape on the floor.
Pre-cut boxes are made with Superior Mark brand floor marking tape, which features beveled edges and recessed adhesive for maximum durability. Pre-cut floor marking boxes are available in any size, and floor signs can be custom printed any size, shape, or design.
For more information, please visit www.stop-painting.com.