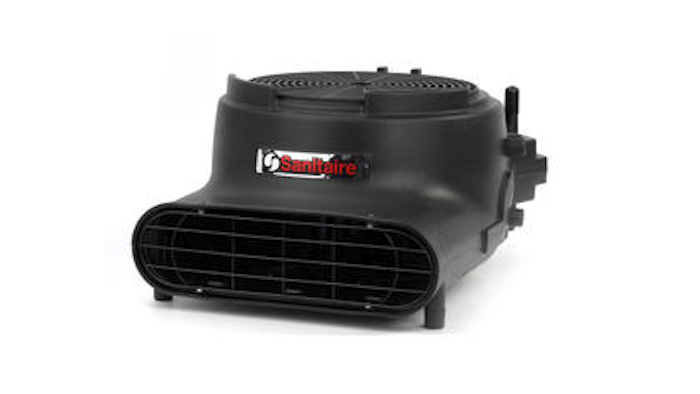 Time-saving blowers ideal for carpet drying and restoration projects
Charlotte, NC – Sanitaire introduces the SC6055A, SC6054A and SC6053A lightweight, compact air movers that offer superior performance and durability to dry carpets and floors fast. Ideal for use in cleaning companies, office and industrial buildings, and government and restoration services, the new Sanitaire air movers feature a three-speed rotary switch that lets users control the air speed, and stackable design that makes transportation and storage convenient. The SC6055A Precision Air Mover pulls air from above into the newly designed fan chamber and produces a maximum wind velocity of 3,400 FPM. In addition, this precision air mover offers four different drying positions, sending the driest air into precise areas. Other features include a 20-foot power cord, 2.8 amp motor, and the ability to daisy-chain up to four units on one 15-amp circuit.
For more information, please visit www.sanitairevac.com.