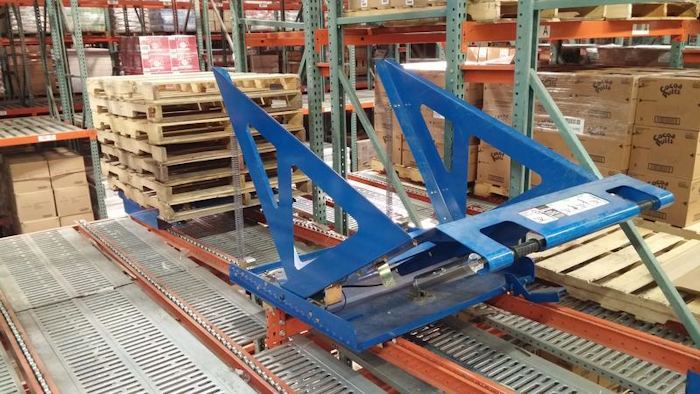 STOUGHTON, WI — The Pallet Return Device (PRD) from Automation Plus is a pallet handling solution or pallet return solution that many operations could benefit from, particularly distribution centers. This particular pallet return system works to increase the safety of your area by reducing the risks of handling pallets with a lifting method that reduces strain on the lower back. The unit also reduces the risks of falling pallets because the movement to the end of the rack units is controlled as opposed to gravity fed.
The PRD mounts to pallet flow rails that are designed in pick modules made of pallet racking. Since the PRD makes a perfect stack of pallets every time, it saves labor costs as pickers no longer have to struggle to make a perfect stack, and forklift drivers now avoid reshaping pallet stacks when ready to be removed from the modules.
The PRD system requires no outside source of energy (electricity or compressed air) and requires minimal continual maintenance. This unique system has the ability to be retrofitted into any current or future set-up in a work center and can handle wood and plastic pallets simultaneously.