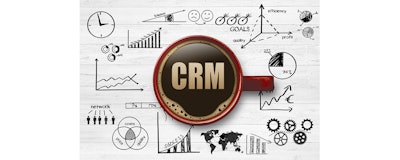 One of the most helpful advancements benefitting today's marketers and sales professionals is customer relationship management (CRM) software. CRM software helps track and manage new and existing customer relationships, and helps both marketing and sales better nurture a company's contacts. Any time your marketing department acquires a new contact or lead, information about that prospect can be stored using the CRM software — sometimes automatically — to be referenced by your marketing and sales teams when reaching out to that prospect. Notes about previous interactions can also be stored in CRM software, making it easier to maintain strong customer relationships between lulls in communication.
Sounds pretty great, right? There are obviously many benefits to having a CRM software, but having the tool and knowing what to do with it are two different things. If you feel your CRM isn't as advantageous as you'd hoped, here are some things you can do to better leverage its benefits.
How to Get More from Your CRM
The hardest part about using CRM software properly is staying on top of maintaining your contacts. While some qualified leads might get entered automatically when someone downloads a new content offer from your site, other contacts acquired through offline methods (trade shows, for example) will need to be entered manually. Likewise, it requires your sales team to keep notes on all conversations they have with prospects, and manually enter those notes into the CRM program. In order to eliminate those hassles, you need to get into the habit of updating your CRM while interacting with customers. Even make it a part of your sales protocol if you have to.
Let's say you have sales meeting with a prospect, for example. Make sure you schedule 15 minutes on your calendar after the sales meeting to put any updates into the CRM, and to gather any follow-up information that prospect may have asked for during your meeting. Better yet, take meeting notes in the CRM during the meeting or call so you don't miss a thing.
If you use HubSpot, their email tracking feature is great for tracking email correspondence with prospects, like whether or not they've received or opened your messages. You can also have your CRM software notify you when it's time to call a prospect back or follow up with them, with HubSpot's CRM even capable of sending reminder emails on your behalf.
Benefits of Consistently Using a CRM
If you can get into the habit of using and updating your CRM on a religious basis, your sales and marketing team will undoubtedly start to notice the benefits. For starters, your sales reps will become more considerate of your prospects' needs, and have a better understanding of where each prospect is at in his or her buyer's journey. They'll understand the context of each prospect's situation, and will be able to provide the most relevant, helpful advice and solutions for your prospects. With today's buyer holding all the power, it's crucial that your sales team can add value beyond what potential buyers are able to find online. Otherwise there's really no reason to talk to your salespeople. The more you know about each prospect, the easier it is to nail these nurturing efforts. It can even help boost your credibility with a prospect you're pursuing by showing you know the important details about their company, and you're willing to do the research/legwork needed. Another benefit of integrating your CRM into your daily sales process is the increased efficiency you'll have when bringing your sales team up to speed on something. Rather than holding a meeting to get everyone caught up, you can reference the CRM for any meeting notes, and your sales team should have all the information they need. They can also use the information in the CRM to prepare for any meetings you have, and come prepared for conversation.
Once your prospect has become a customer, your customer service team, fulfillment, project managers, or any other team members who may be serving your new customer, will have access to the notes and dialogue with your customer, helping them understand their needs immediately. The fulfillment team will have full transparency into what was discussed during the sales process, and in turn, have a better understanding of the client's expectations. This will create a better customer experience, because they shouldn't have to answer one question 100 times; all interactions they have with your company will be well informed.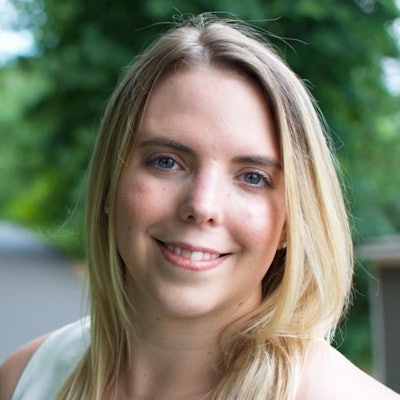 Using a CRM consistently and correctly can help your company achieve all of these things, but it's all just a part of having a well-formulated inbound marketing plan. To learn more about getting your inbound sales plan up to speed with today's buyer, check out Weidert Group's Inbound Sales Page for more information.
Jessica Janda manages all of Weidert Group's inbound marketing for the agency. With a background in digital advertising and media sales, Janda spans the tide of marketing and sales.