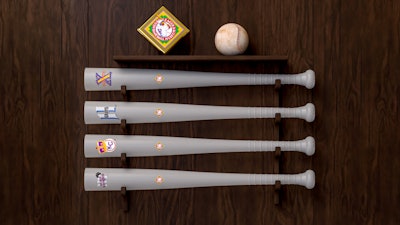 The Beer Bat
Baseball fans might not know the name Sam McGee, but they definitely know his product. The Beer Bat – a 24-inch baseball-shaped drinking vessel adorned with a team's logo – has found its way into hundreds of ballparks in recent years, where buyers can enjoy not only a 26-ounce drink but, also, a finely crafted collectible to take with them.
And while success tastes sweet, McGee, president at Green Egg Design LLC (d/b/a The Beer Bat), has also faced the growing pains that come along with a rapid rise in orders. By early 2023, The Beer Bat business had grown to the point where it couldn't meet demand. In order to add some smart scale, The Beer Bat took a chance on a brand new e-commerce B2B application from BigCommerce: B2B Edition.
B2B Edition, a comprehensive suite of B2B functionalities that enhances the online selling experience for suppliers, manufacturers, distributors and wholesalers, offers features like Multi-Storefront (MSF) compatibility, a modernized B2B buyer portal, and headless support, designed to bring together next-level B2B features into one solution.
We recently spoke with Sam McGee about how his business utilized this tool to reduce the need for salespeople, expedite the order process and – perhaps most importantly – cut down on his email volume.
ID: I'd like to know about the kinds of challenges you were experiencing and how you were hoping to address those with some new tech.
Sam McGee: Our business model is based on not having huge sales teams. Most of our resources that I wanted to put forth in this business model were research and development, intellectual property protection, and, literally, focused on technology to handle that. So initially, when we started, a phone call would come in, I would take the phone call … we're doing some back and forth on pricing, and then we'd get an order together, and then I'm manually placing the order, calling FedEx … and it might take 15 or 20 minutes to do one order.
Now, we're talking to 120 MLB and MiLB baseball teams, 75 independents, another 60 summer collegiates for a total of more than 200 businesses. And, not to say we have all those, but when you have those calls come in, that's not efficient.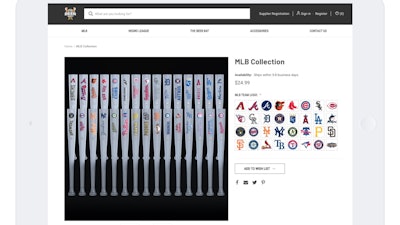 We started with WooCommerce and we outgrew them within a month and a half, to the point where, literally, things were breaking.
Then we set up the meeting with BigCommerce — organic, perfect meetings, showing me examples. I could see it and understand it because, again, I'm going to be using a system. I don't need anything complicated. It's really simple. And it just literally brought everything together to the point where today, right now, we're getting orders coming in, and I'm having an interview right now. And the only time a phone call does happen is if there's a clarification or there's a problem.
One of our customers just reordered some more bats, and it's like, "Oh, there's an order. Oh, there's another order." It populates itself. And on their end, they're pointing and clicking. Then they're uploading the artwork that you need, bringing in those assets, and the experience that they're getting is a little bit of an extension of our brand — having fun, drinking and, of course, baseball. But it shouldn't be where I have to have an entire sales team.
I wanted to take the salesmanship out of the transaction where, in this industry, they only focus on the price, down to the difference of a penny. But, in this case, I'll get an email: "I want to talk about pricing and what the quantity order is …"
We send them a link to our ordering guide that shows them how to log in, create an account … and then once we see your account using the B2B, we can set pricing. So I'm qualifying you, and I can see you're a distributor, you're an F&B, because I can even recognize which Company you're from, we already have special pricing for you: here's your special price, we approve you, upload your artwork, and then figure out how many you want. And then the PO (is) generated, we'll give you some shipping quotes, payment options, mix it all together, here's my invoice coming out of QuickBooks. And then we're good to go.
ID: That's awesome. I'm sure it takes a lot of the variability out for you.
SM: It really does. And then having to train again. I'm 25 years out of the car business. I cut my teeth selling the most expensive, most unreliable sport-utility vehicle in the world. I was a sales manager, but I don't want to have to train another salesperson how to close, and not with this product — it sells itself. It's an experience, it's a souvenir.
So that's one of the two major things. Taking the salesmanship out of the transaction. That's the biggest thing. We can sit here and I can manage 200, 300 clients. That's easy now. And then have focus — you're not just talking to a sales manager, you're talking to the president or the decision- maker of the company. So that also brought another realm to it where I have time to do that.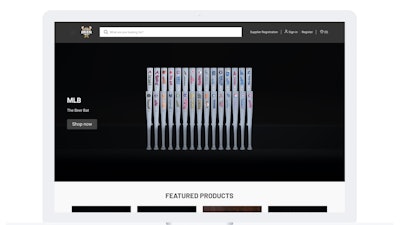 ID: Our audience is distributors and manufacturers. We hear a lot of concern from folks that are new to e-commerce about potential downtime and pain points and concern that they're going to have a really challenging integration. And it sounds like this was completely out of the box for you. So I would love to know more about why that was important for you and how that played out.
SM: We literally went from one platform to another and it was almost seamless. The ease of us doing that was … I almost didn't know until I saw the screen: "Oh, we're on something else. Oh wow. That was freaking easy." And then the actual use of it. It's so intuitive when it makes so much sense.
You get an order number, you open your order number, you have all this data populated, and I tell my staff — I am not placing an order into QuickBooks until it's in BigCommerce. Don't send me an email where there's an order for the customer… I'm not reading an email chain. It's all populated there to the point where even the notes you can see.
This week, we had a little bit of a backlog … and we were waiting for our manufacturer to get ready to ship. So on Friday this morning, we just got a truckload of bats on the way from our manufacturer and into a fulfillment center. But in between there, now I've got to get ready to set up my layouts for the fulfillment -- the purchase orders, the artwork, all these items, I don't even know how I could have done this without having the e-commerce site, because I have to make sure the address is correct, so they know where to ship it, make sure the order's paid for, what's the quantity? … It's all there for us. It took me all of 10 minutes to complete a whole week of work for our guys and then they could start working. And if they call me, everybody has an order number … What do you need to know? Instead of searching through an email … I'm old and I don't like to change, especially technology, but it's so intuitive. Literally, you don't have to have a bachelor's degree or IT technology background.
And we only have one SKU, and I can imagine if we had multiple SKUs, it would be nice. But still, we have one part. We have one product, and over 300 logos that go on this one product. So we still consider ourselves multiple SKUs, but it's just based on a logo. Having that organization like that, it just makes it so much easier with BigCommerce's B2B Edition.
ID: Is there anything else that you want to add that you think we missed that's really important to your experience?
SM: Alright, well let's talk about updates. So, where's my order? When's it coming out? You're not emailing me. Just salesmanship updates to the buyer on the B2B side as well. They need to know there's no guesswork. And when we put that in, it gives a tracking number. It updates the quantity.
So maybe you ordered 10,000 bats and we just shipped the first 2,000. It keeps the count of those. And that's how easy it is. Before, we had a spreadsheet; I've got five screens open. I'm talking to 15 people. I would not be able to do this interview today.
It allows you to run your business. Your business is not running you.