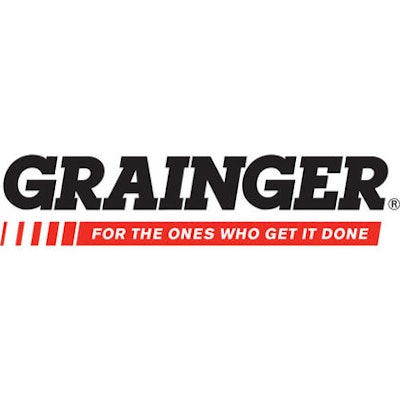 Grainger, No. 3 on Industrial Distribution's 2014 Big 50 List, on Thursday reported its financial results for the first quarter of 2015, ended March 31.
The MRO supplier had total sales of $2.44 billion, a year-over-year increase of 2.3 percent over Q1 2014. Net earnings decreased 2.6 percent YOY to $211 million.
"This was a challenging quarter. Our results were affected by continued headwinds from the strong U.S. dollar and weakness in the oil and gas sector in North America," Chairman, President and CEO Jim Ryan said in a release. "We remain encouraged by the growth achieved with large customers in our U.S. multichannel business and the customer acquisition strategy that is fueling our single channel online businesses.
"Given the opportunity for share gain and the solid progress we are making with our productivity initiatives, we continued to invest in growth and infrastructure programs. This included the addition of 80 sales representatives, more inventory management installations and expanding our supply chain."
Of the 2 percent quarterly sales increase, 1 percent point was attributed to acquisitions and 3 percentage points to foreign exchange. Excluding those two factors, organic sales increased increased 4 percent, of which the company said was driven exclusively by volume growth.
Operating expenses increased 3 percent YOY, including $33 million in incremental growth and infrastructure spending during the quarter.
Ryan said the company plans to add approximately 400 new sales reps in 2015, doubling its original number announced in late 2014.
Grainger has updated its 2015 guidance outlook, expecting 1 to 4 percent full year sales growth. Its previous outlook included a 3 to 7 percent sales growth.
United States
Sales for the U.S. segment increased 4 percent YOY in Q1 driven by 2 percentage points from volume, 1 percentage point from sales of Ebola related safety products and 1 percentage point from increased sales to Zoro, the single channel online business in the United States. Sales to customers in the Commercial, Light Manufacturing, Retail, Government and Heavy Manufacturing customer end markets contributed to the sales increase in the quarter.
Operating earnings for the U.S. segment increased 4 percent in the quarter driven by the 4 percent sales growth and positive expense leverage, partially offset by lower gross profit margins.
Canada
First quarter 2015 sales for Acklands-Grainger decreased 8 percent in U.S. dollars but were up 3 percent in local currency. The 3 percent sales increase in local currency consisted of 7 percentage points from WFS Enterprises, Inc. (WFS) acquired on Sept. 2, 2014, and 2 percentage points from price. This growth was partially offset by a 5 percentage points decline in volume and a 1 percentage point decline from lower sales of seasonal products. The 5 percent decline in volume was driven by lower sales to the Oil and Gas, Construction, Reseller, Commercial, Retail and Heavy Manufacturing customer end markets, partially offset by growth to customers in the Utilities, Light Manufacturing, Transportation, Forestry, Mining and Government customer end markets.
Grainger said its Canada business continues to be affected by weak oil and gas prices and lower commodity prices.
Other Businesses
Sales for the Other Businesses increased 8 percent YOY, and 21 percent in local currency. This performance consisted of 21 percentage points of growth from volume and price, partially offset by a 13 percentage points decline from foreign exchange. Local currency sales growth in the Other Businesses was driven by the single channel online businesses in the United States and Japan, and the multichannel business in Mexico.
Earlier Thursday morning, Grainger announced plans to permanently change its capital structure by taking on debt and buying back $3 billion in stock over the next three years.
"This change reflects our confidence in the business and our strategy," Ryan said.
The company is expected to buy back an incremental $1 billion of stock in 2015, beyond the $400 million previously announced.