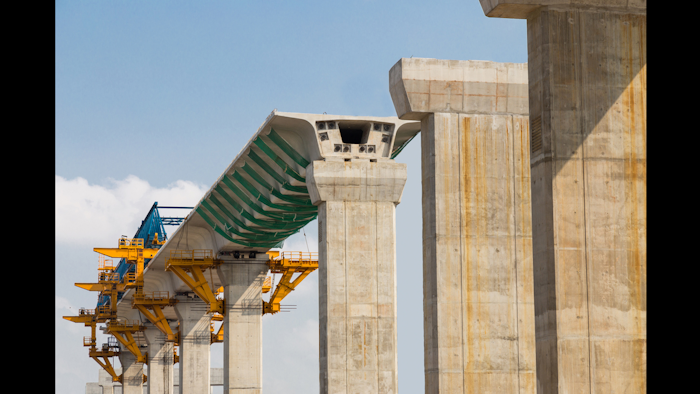 President Donald Trump promised on the campaign trail to invest in the nation's roads, bridges, harbors and other infrastructure.
In the first weeks of his administration, however, analysts questioned what little details of a spending plan were available, and congressional Republicans voiced concerns about a $1 billion proposal that mirrored the Obama administration's "stimulus" efforts.
Last week, the White House's first budget outline included little additional information regarding infrastructure — and The Wall Street Journal reports that manufacturers that hoped to benefit from a building boom are increasingly worried.
Trump's campaign never disclosed a concrete infrastructure proposal, but a paper circulated by an advisor shortly after his election argued that a massive tax credit could spur $1 trillion in private infrastructure investment.
Experts questioned whether private entities would be eager to invest in things like toll roads, while economists suggested that income taxes paid by construction workers would not come close to making up lost revenue from the tax credit.
Trump transition officials nonetheless reportedly asked states to submit high-priority projects for consideration in an infrastructure plan. More than 400 projects were filed through the National Governors Association.
A massive infrastructure bill, the Journal noted, could benefit heavy equipment manufacturers whose sales were affected by struggling agriculture, construction and mining markets.
But the White House conceded last week that controversial health care and tax provisions are the administration's initial priorities.
Manufacturers are reportedly concerned about whether Trump administration officials will muster the additional political capital needed to move a huge spending bill through a GOP-controlled Congress.
"It's one of the campaign staples on both sides, and therefore you would expect that there's a fair amount of agreement on what should and could and needs to be done," Glen Calder, who co-owns a South Carolina equipment maker, told the paper.